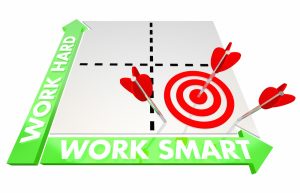 Bookkeeping is not just entering transactions, reconciling your bank statement and saying, "I'm done!" Bookkeeping lays the foundation for everything that is extracted from your financial data, and business owners deserve data they can trust. Good bookkeeping does require work, but working smart now saves time, money and headaches later. Here are some tips for working smart.
Be organized and efficient – We've all been there – scouring pockets, wallets and vehicles searching for a missing receipt from months back. That's human, but frustrating nonetheless. However, when you have a consistent and secure location for receipts and allocate expenses as you pay for them, you decrease the risk of missing receipts or transactions.
Be software friendly – Trying to save money by not upgrading to the latest software or software update is not working smart. Not using current software can leave your files vulnerable to cyber hackers, not to mention the frustration of a slow and glitchy software experience. Keeping current also means you'll benefit from many new features and improvements that can make bookkeeping easier and more efficient.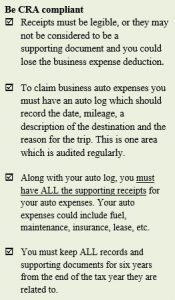 Be financially separate from your business – It may take some time to set up business accounts and credit cards but doing so is working smart. It's much easier to track business transactions, and you'll save money as your accountant won't have to spend time sorting business vs personal transactions at each year end.
Be reconciled to reconcile – Reviewing your bank statements, credit card and vendor statements monthly (at the very least) can help you catch errors or potential fraud early in the game.
Be mindful – Use a sticky note, set an alarm in your calendar – whatever it takes to prepare and file sales tax, employment and payroll tax, worker's compensation and income tax ON TIME. Also, remit the amounts owing ON TIME to avoid penalties and interest.
Be careful – If your bookkeeper is unsure about the posting of any unusual or complicated transaction, they should seek guidance from your accountant. A quick call can save a lot of trouble down the road.
Working smart may mean some extra effort and diligence today, but is definitely worth it to have a successful tomorrow!