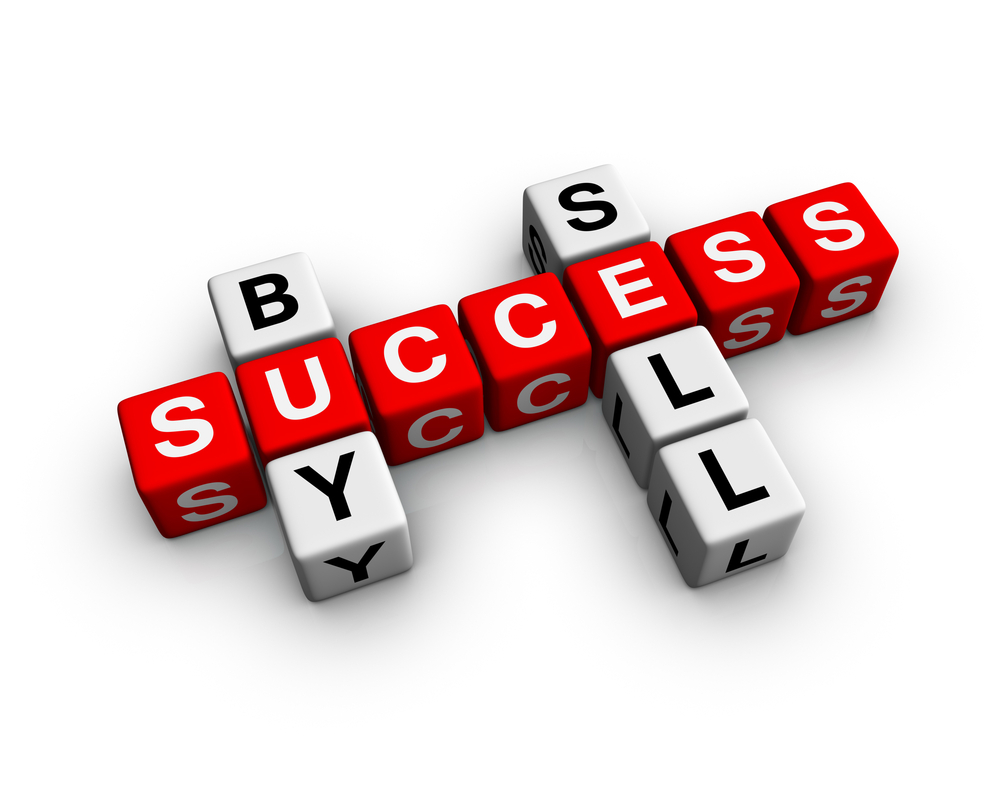 Cloud accounting software is an easy solution to small business bookkeeping. From collaboration to secure data storage, learn more about cloud accounting. QuickBooks Online is cloud accounting software that helps you take care of your finances and does the number crunching for you.
There are many benefits of cloud accounting. No longer tied to your desk, cloud accounting software allows you to access all your documents no matter where you are working from. Perfect for virtual teams, all your accountants can login and make updates in real-time.
Online accounting software like QuickBooks offers several different cloud accounting features depending on the size and type of business you own.
What Is Cloud-Based Accounting Software?
Cloud-based accounting software is based in the "cloud" rather than installed on your desktop or manually maintained in ledgers and journals. The software for cloud accounting is hosted on a remote server instead of a server on your business' premises. Your accounting data is sent to the cloud, processed on the remote server, and then sent back for you to access.
None of the accounting processes occur on your desktop. The application functions entirely in the cloud. This frees your business from installing and maintaining software on multiple computers throughout your company. Your accounting or HR department can access the exact same version of the software as you and access real-time data within your account.
Differences between cloud accounting & traditional accounting systems
Cloud accounting and traditional accounting have some key differences. Cloud accounting is much more flexible, allowing anyone who has access to your cloud account to crunch real-time numbers from any device, anywhere, as long as there's an internet connection.
Personnel don't have to be at a specific computer to do their jobs. In fact, balances reflected by your entries with cloud accounting have a high level of accuracy, as far fewer errors occur in cloud accounting than in traditional, manual accounting.
Benefits of Cloud Accounting
For new businesses, starting fresh with a cloud solution is easy as signing up. Established businesses, however, will need to plan ahead for migration to ensure that critical data is kept intact, and everything continues to run smoothly.
Fortunately, major cloud accounting providers such as QuickBooks Online allow seamless transition from older, traditional desktop based solutions. Many business owners who migrated to cloud accounting technology have reported cost savings and greater efficiencies in day to day operations.
Cloud accounting has several benefits, such as:
Secure Storage of Financial Data
Cloud accounting technology can provide a more secure method of storing financial information than desktop-based software. Data is routinely backed up to servers in multiple locations by the SaaS provider, and there are no physical hard drives or computers containing sensitive data that can be stolen. Since financial information isn't kept on-premise, the risks of fires and natural disasters are also mitigated.
Cloud accounting software does the heavy lifting so you can spend your time on other important business tasks. Automatically sync your bank accounts so you don't have to manually import transactions or verify expenses. If 84% of businesses using cloud software are cutting their application costs — it's a good indicator that with the adoption of online accounting, you can too.
Small businesses often experience growing pains, which makes choosing software with future growth in mind a priority for many. Cloud accounting software allows businesses to purchase what they need and increase their spend as they grow. This includes adding more storage space, users, and more advanced features.
Once you reach a point where your business is looking to outsource specific tasks, using cloud accounting can help scale in a cost-effective and controlled manner. The multi-user feature of cloud accounting means you can give different people access to your financial records and bookkeeping process, which they can access remotely.
This streamlines workflow and allows you to ask your advisor or accountant questions directly, all based on the most up-to-date versions of documents. The multi-user feature makes for quick communication, team collaboration and less back and forth.
Retail operations electronically enter transactions as they occur, whereas you might only enter your transactions at the end of each week or every other week, depending on the size and sales volume of your business. Small business accounting in the cloud compels you to keep your data entry current.
With cloud accounting in place, you can quickly spot a gap in cash flow or see if customers are abusing your extension of credit. Business owners who simply place all of their receipts in a drawer to deal with at a later date might not catch a potential issue until it's too late.
You can run balance reports or expense reports and get a financial snapshot of your business at any given point. Cloud accounting software can also handle the calculations for different currencies in the event you do business with foreign companies, compensating for the fluctuations in exchange rates. It can be time- and cost-prohibitive if you or your accounting department has to crunch those always-fluctuating numbers on paper.
Centralizes Your Most Important Tasks
Several aspects of your day-to-day business operations, like managing inventory, invoices, payroll, and even portions of your customer relations management can all be tied into your cloud accounting software. Save your hard-earned money – no separate software is needed.
Plus, the great thing about cloud accounting software is that third-party systems integrate seamlessly with QuickBooks Online. If your company uses an 'actual-minutes worked' type of format, your time tracking software can integrate with your accounting software to maintain accurate payroll records.
You can basically build the accounting software suite of tools with your favourite apps that apply to your specific business.
You must remain compliant with the CRA or you can face stiff penalties. Cloud accounting software helps by showing you things like how much tax you owe (even down to specific invoices) or how much you've paid overtime on a specific tax. Cloud accounting software like QuickBooks makes it much easier to compile the information you need to file a successful remittance.
Have you ever wondered how much easier (and more accurate) your business tasks might be if only you had a personal financial advisor? Cloud accounting apps not only give you tools to customize your own reports, they even suggest reports for you based on the type of business you own. You can make solid financial decisions when you can see the bigger picture – just like having your own advisor.
There's a report you can run for virtually every question you have regarding your business' financial health. Wondering which of your clients haven't paid you yet? Run an Accounts Receivable report.
The accuracy of your numbers is crucial. There's always the chance of a transposed number or erroneous math in manual entry accounting, but cloud accounting software does the calculations for you. And the software also maintains other necessary information, like inventory on hand, supplies on hand and which suppliers you use for which products. Need to mail something to a client? Even your client's addresses are maintained in QuickBooks Online for easy access when the need arises.
Is Cloud Accounting Right for Your Business?
From the smallest downtown laundromat to the largest Fortune 500 company, your business can benefit from implementing cloud accounting. Whether you have one employee or 1,000 – even if you are the only employee – cloud accounting software like QuickBooks can help you manage your payroll expenses, tax remittances and other business expenses.
How Much Does it Cost?
Costs can vary greatly among different cloud accounting service providers. QuickBooks Online offers a free, 30-day trial of its online accounting software. This cloud accounting online software offers the usual browser compatibilities, plus applications for Android and iOS mobile devices. The family of Intuit QuickBooks programs has different tiers, depending on the scale of your business and what you need the software for.
The tiers include:
There are also versions of QuickBooks for the self-employed individual and even corporate-sized entities.
The Future of Cloud Accounting
Nothing stays the same forever and everyday new technologies are being developed that will impact the future of Canadian small businesses. From the help of AI to continued integrations, the future of cloud-based accounting systems has never looked brighter.
Machine Learning & AI
No longer a plot device in science-fiction, artificial intelligence and machine-learning algorithms are already starting to make a difference in how Canadian small businesses are handling their accounting in cloud-based software.
As Canadian firms take in ever-increasing volumes of data, a sorting mechanism must be employed to make sense of it and draw reasonable conclusions. With the right machine learning systems, it becomes possible to not only track the income and expenses for a single company, but to track those of an entire industry across decades of recorded data and derive likely projections from it. This has obvious applications for up-and-coming small businesses, as well as for Canadian firms looking to compete abroad in a post-USMCA trading environment.
A good accounting AI can already use its almost human-like language processing ability to rapidly scan through thousands of documents and come up with certain key phrases — such as "debt" and "unsustainable" — to arrive at predictions about the financial health of your company.
Another way artificial intelligence can help sort a company's books are with long-range and specific predictions about which customers, clients, or markets are more trouble than they're worth. An intelligent computer system can sift through the various signs of problematic customers and employees and predict which is likely to become a headache later on. A good AI system could help you see any potential problems in particular geographic locations, track the correlation between employee paid time off and the work-life balance of your employees.
Continued Integration
The vertical integration of compatible apps with software has already become a normal part of cloud-based software systems. Work towards better and more seamless integration of apps with different capabilities is an ongoing project for many app and accounting software developers. This trend can only continue, until something like a market standard for compatibility is common to every app, and a cloud-based solution is available for virtually any need that could arise.
Another approach to vertical integration is layering apps. This works a lot like the package deals vertical app markets currently offer, but with a more customized approach that allows the user to build a cloud-accounting solution specifically for their business.
For example, if a small accounting firm needed to handle financials for a start-up, payroll for an established client, and a data security audit for a one-off customer who might develop into a long-term contract, they would need three different apps to provide a solution for their varying clients. An ideal solution is to have a standard payroll app coupled with a financing app, interest rate/loan calculator, and a report generator for the audit client.
The layered approach to this situation is to choose a specific app for each task, then combine — or "layer" — them all together into the app you're comfortable using. While this is already possible with the integration capabilities of QuickBooks Online, it is safe to say that layering will be an essential aspect of cloud-based systems of the future.
Ready to dive in? Desktop accounting applications might be on the way out, so transitioning to cloud accounting is a smart choice now. 5.6 million businesses use QuickBooks. Join them today to help your business thrive.