"Do not save what is left after spending but spend what is left after saving."
– Warren Buffett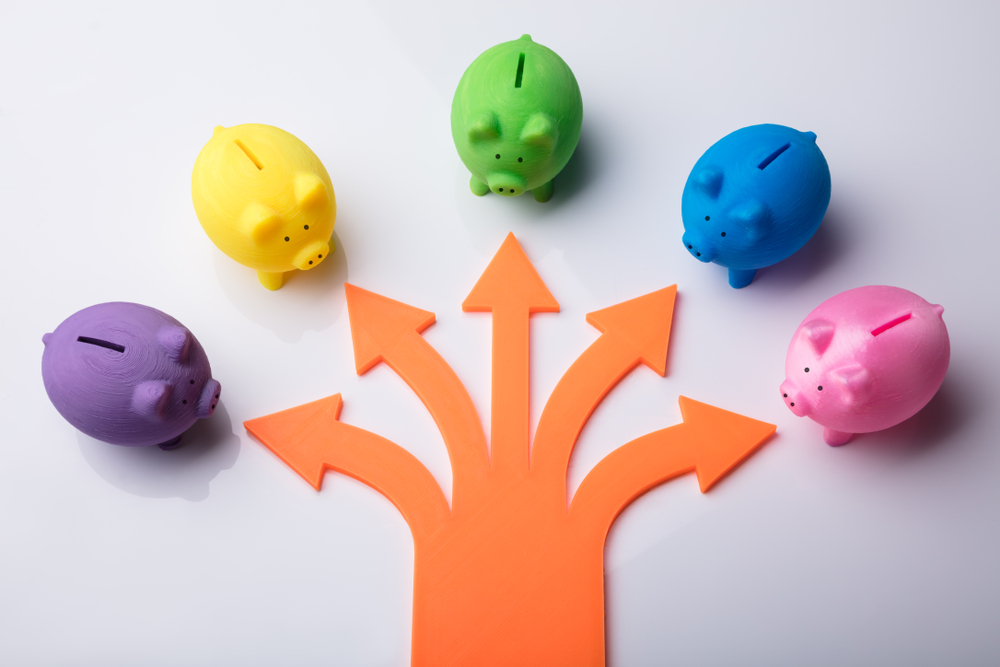 An interesting quote indeed! It actually makes a lot of sense. Life can be hectic, and when we're tired and busy it's easy to make decisions about money far too quickly. However, taking a step back before we spend allows us time to weigh our options and make better financial decisions. This investment of time can lead to impressive savings.
Even the simplest of strategies can reap large saving rewards. We've put together 5 simple things you can do NOW to help you save your money.
Know Where Your Money is Going
If you don't have a budget, make one – budgets work and there are plenty of Apps to assist you. If you already have a budget – do you look at it? REALLY look at it? Knowing how much money you actually have and where your money is going can be a wake-up call. Get the family involved. Budgeting and the value of money are good life lessons for the next generation.
Before You Spend, Ask Yourself:
Do I need this? If your budget shocks you, try defining your needs from your wants. Be honest! Keeping nonessentials to a minimum can help your cash flow and protect your savings. Run the numbers and see for yourself.
Do I have the best deal? Whether its insurance premiums, cable, or phone plans, make it a habit to know what deals your providers are offering compared to their competitors. Don't be shy to call your provider to let them know you're not happy with what your paying. You may be surprised at what they might offer you. If they are not willing to budge, don't be afraid to take your business elsewhere if you find a better deal – every little bit you save adds up over a year.
Is this the best price? Take advantage of coupons. If you cringe at the idea of cutting coupons and flipping through flyers – then don't! Truth is, it's never been easier to know where the deals are. For example, if you use an app like FLIPP, you can search for the exact item you want, find the best price, and know where to get it – in seconds. A good motto is never to pay full price for anything, when possible!
Boost Your Cash Flow
Most of us are at home far more than usual this year. Now may be the best time to look around the house and make a list of items you haven't used in over a year (i.e. furniture, appliances, tools, etc.). Ask yourself "Do I really need this"? If not, sell it! It's money in your pocket and could fill a need for someone else who is trying to save money.
Are there any memberships you don't use anymore? For example, hanging on to a gym membership in the hopes that "one day" you'll use it does not keep you in shape physically or financially.
Also, review your credit card cash back and points plans. Perhaps you can convert reward points from credit cards, Air Miles, or Aeroplan into cash or gift cards. Bottom line is, if your points plans aren't really benefitting you, maybe it's time to investigate other options.
Take Control of Debt
COVID-19 has made paying our bills more challenging than ever. Now is a great time to renegotiate debt. Call your bank to see if you can get a cheaper interest rate, or if there is a way to consolidate debt that makes sense for you.
Develop a Savings Plan
Have definite savings goals. Decide on a percent to save for both long-term goals like retirement, mid-term goals like a house, or short-term goals like your dream vacation. Also, don't forget an emergency fund. Once you have a savings plan, commit to it and ensure your money is somewhere that you cannot see it or touch it until you really need to.
While these suggestions are a great place to start, there are many other ways to save money. Don't put it off – ACT NOW and call us today. We'll do our best to understand where you're at and inform you of other options you may never have considered before.