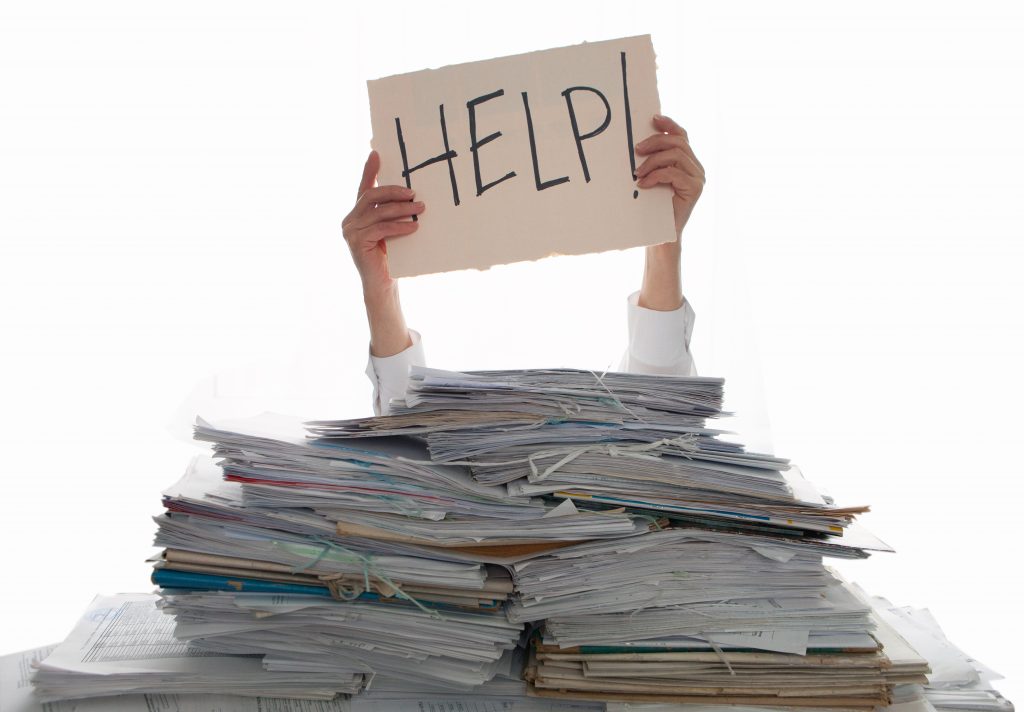 Regular housekeeping is good for us mentally, physically and emotionally – especially when managing our personal tax paperwork. How so? Well, suppose you got a notice today from CRA asking for your 2017 tax return and all supporting documentation. Would that notice send you into panic mode wondering where you put everything? It has for many taxpayers. If your paperwork is scattered from here to oblivion, now is the time to sort through the clutter. Where should you start?
Sorting Through the Madness
This can actually be fun and very liberating. Book a date with yourself and start pulling out all your files, shoe boxes, envelopes or folders and sort your tax documents by calendar year. In Canada, it is important to keep personal tax information and all supporting documents for at least 6 years, in case of the dreaded CRA review. Any older tax information can, and should, be shredded. YUP – toss it! Just think of how Zen you'll feel without all the extra clutter. In fact, why not pass on the "Zen" by getting all last year's documents organized and ready for your accountant.
Keep Organized Going Forward
Once you're in a happy place with your files – follow good housekeeping habits going forward. If you think it's easier to throw your invoices or receipts in your car, wallet, or on your desk, think again! Receipts can easily get lost, damaged or destroyed this way. Instead, best practice is to designate ONE location where you keep all personal tax documents, then deal with each document ONCE. Knowing where they are and scheduling time regularly to address each one will ensure nothing gets lost and you will stay up to date. Also, take advantage of businesses that offer e-receipts and ensure you have a file on your computer, or on the cloud, to store these as well. In fact, it's a good idea to scan all your other receipts and keep them altogether electronically.
Hubdoc – The Housekeeping Specialist
If you're self-employed or a small business owner with loads of receipts and supporting tax documents, you'll want to check out Hubdoc to manage and organize your records and receipts in softcopy – liberating you from drowning in endless paperwork. 
Benefits Await You
Face a CRA review with confidence
Avoid late penalties (with CRA or other vendors)
Increase your tax return refund
Keep your accountant happy
Peace of mind going forward
Now's the time to kick clutter to the curb! Get organized today and you'll reap good housekeeping benefits now and for years to come.