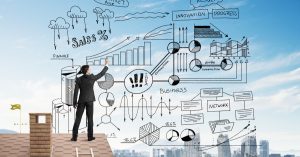 Costco, Superstore and Wal-Mart have got us used to the efficiency and convenience of one stop shopping. However, should this same concept be applied to your financial needs? Not necessarily.
At Scarrow Yurman & Co. we do our best to attend to the tax needs of our clients. We go beyond simply fulfilling their legal obligations and are proud to provide advice for buying and selling businesses, corporate restructuring, estate and succession planning and even retirement planning.
However, depending on the complexity of the situation or the scope of business, we feel that a "one-size-fits-all" approach is not always in the best interest of our clients. That's why there are situations where we encourage our clients to expand their financial team to include a Financial Advisor. Having a broader support group with complementary financial services can help move a client in the right direction and give them peace of mind.
Types of Financial Advisors
Bank Financial Advisors
Financial Coaches
Financial Planners
Insurance Advisors
Investment Advisors
Mutual Fund Representatives
Stock Brokers (Investment Representatives)
Recently, we have become aware that some of our clients would like to know more about financial planning strategies including portfolio management, stocks and life insurance. We also realize that there is a sea of financial advisors out there and we want to ensure that our clients find the right fit for their unique personal and business needs. Therefore, if you are not sure you require a Financial Advisor, or would like us to recommend one, please contact us today.
Let's get your questions answered together.