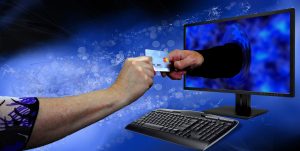 Whether it is for personal taxes or business taxes, parting with your hard earned money is painful enough without the process being more complicated than it needs to be. Thankfully, CRA has made the process extremely efficient by setting up electronic payment options on their website.
Are you new or perhaps leery of using this feature? Or perhaps you are one of the many taxpayers that have attempted to make a payment online, but after much clicking and scrolling have gotten lost down the CRA navigational road. Whether you are new to this payment feature or presently frustrated with your less than stellar attempts to use it, this blog is for you!
SY&C has traversed this trail many times and has found a painless way to get to where you want to go. Simply follow our step-by-step instructions below and make your next electronic payment from the CRA website – without getting lost or frustrated.
Make a Payment

From the search results click on My Payment – save time, pay online

From the next screen select Start My Payment

The next screen allows you to select the type of payment you would like to make either for individuals, businesses or non-residents.
From this point, simply follow the prompts respective to the type of payment you will be making.
You can pay your taxes in many different payment methods outlined on the website and through many different financial institutions. Please see the links below which outline all the ways and means you can pay.
CRA: http://www.cra-arc.gc.ca/mkpymnt-eng.html
CPA Canada: https://www.cpacanada.ca/en/connecting-and-news/cpa-magazine/articles/2015/october/easy-ways-to-pay-cra